FRAMELESS SHOWER DOORS & ENCLOSURES
Clean. Sleek. Luxurious. Frameless.
Our team at Shower Doors of Charlotte specializes in luxurious frameless glass shower doors and enclosures. Our frameless enclosures are meticulously measured, professionally installed and enjoyed for a lifetime!
Every shower enclosure is designed and custom built to reflect each client's personal needs. Our goal is to assist you in designing a frameless shower enclosure that will bring a sleek, clean design to your bathroom while complementing your overall design style ranging. From modern to traditional.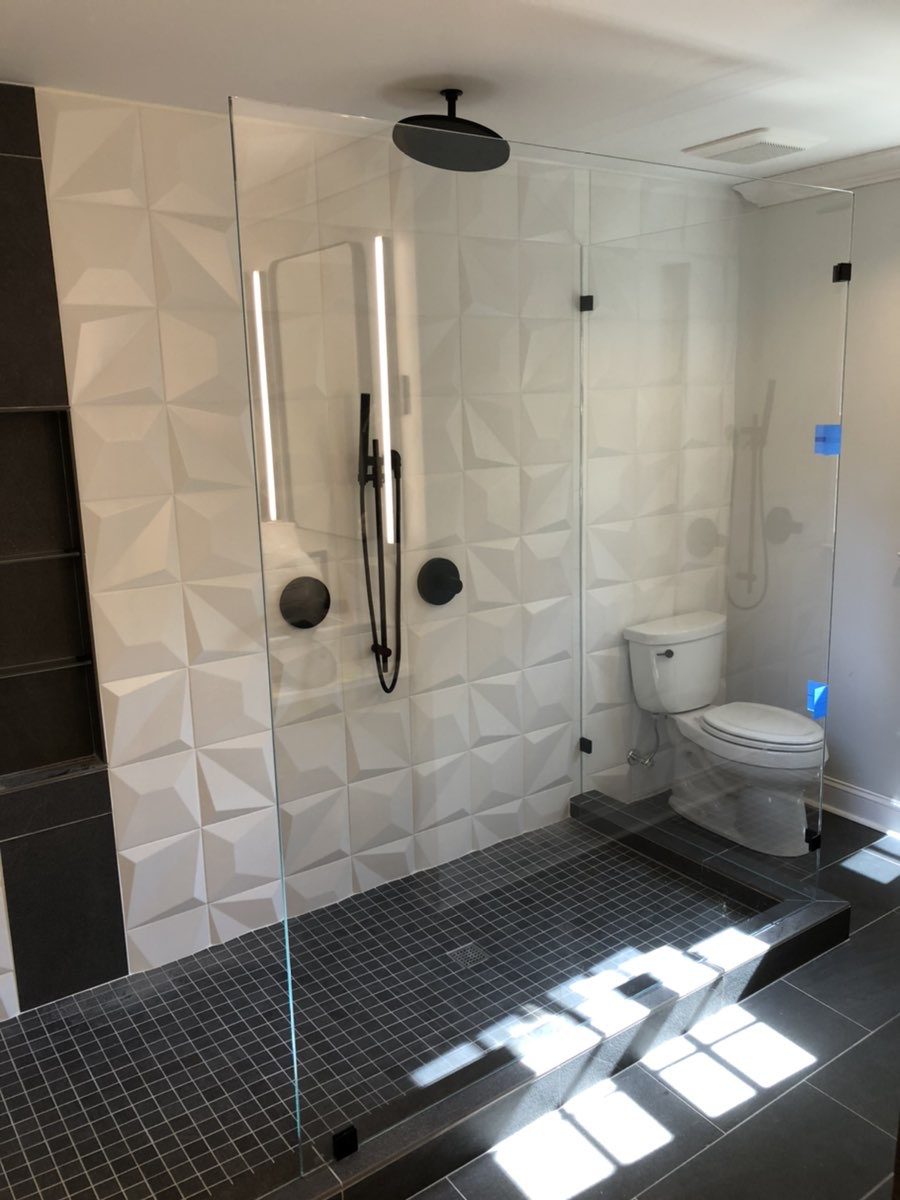 Why Choose a Frameless Shower Door?
Frameless shower enclosures are designed with 3/8" or 1/2" tempered glass and minimal hardware. The thick heavy glass itself adds stability to the shower enclosure structure which eliminates the use of metal framing. Frameless shower doors swing both outward and inward which allows for water to drain back into the shower. Frameless Shower enclosures are easier to maintain, easy to customize, add value to your home.
Popular Shower Configurations
Headers, Transoms, Neo-Angle & Custom Designed Shower Enclosures
NEW CONSTRUCTION OR REMODEL
We work with homeowners, contractors, remodelers and interior designers on both new construction projects, renovations and replacements.
Shower Doors of Charlotte has a long legacy of top quality projects and has earned a reputation that has been built from the ground up on integrity, highly skilled staff and a passion for perfection. We work to earn your Five Star Rating!