Custom Glass & Mirrors in Charlotte, NC
WINE ROOM GLASS DOORS & ENCLOSURES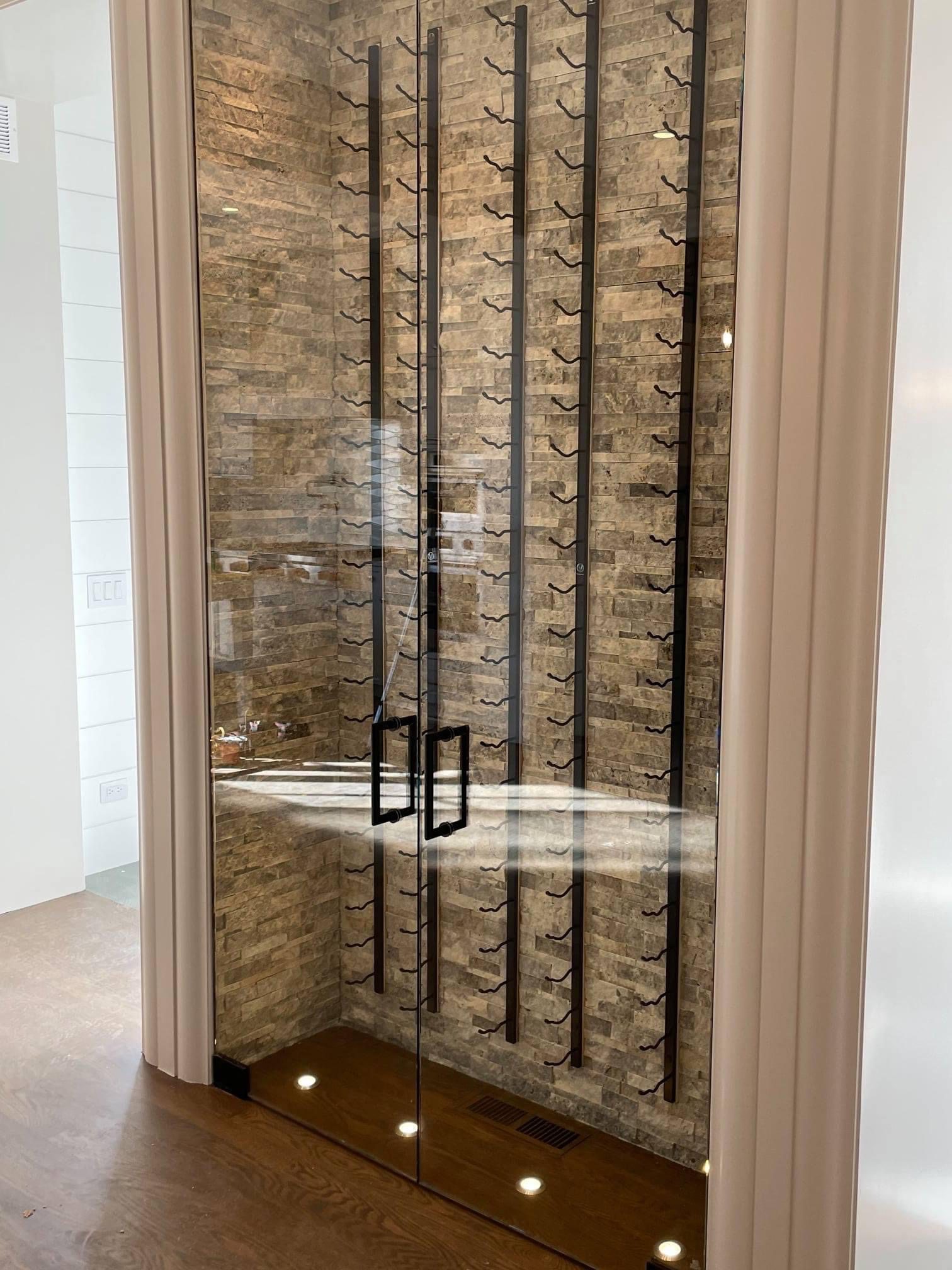 Over the years, our experts have designed beautiful glass wine room enclosures for both residential and commercial applications. These are sealed with clear polycarbonate seals to help maintain the perfect temperature for wine preservation. From over-sized doors to hydraulic hinges, our team has designed some of the most complex and technically difficult applications imaginable.
We can add glass doors and glass walls to create separation for home offices, pantries, work out rooms, game rooms or media rooms. These room enclosures can help carve out space in your home to create more functional areas while providing privacy and reducing sound.
Although our niche is frameless shower enclosures, we are able to fabricate, provide and install a variety of decorative glass and mirrors in Charlotte, NC, including glass products like glass table tops, glass shelves, vanity mirrors, mirror walls, glass railing and specialty cabinet glass
Please contact our team at Shower Doors of Charlotte to schedule a free onsite estimate to discuss your exact needs.
NEW CONSTRUCTION OR REMODEL
Shower Doors of Charlotte has a long legacy of top quality projects and has earned a reputation that has been built from the ground up on integrity, highly skilled staff